OPEN2 COLLABORATE


Interested in taking part in open2 but not sure who to work with?
To join this page fill out this form, and let us know if you prefer to be paired up by us.

Find artists who are open to pairing up below:




Elinor O'Donovan

Elinor O'Donovan is a digital media artist interested in collage and installation.
Elinor O'Donovan is a digital media artist based in Cork, Ireland. She studied Intermedia at Edinburgh College of Art, graduating in 2019. Her work is characterised by colourful digital collages and paintings, based on cartoons, internet memes, and video games. She is currently a Graduate Studio Resident at Sample-Studios, Cork.
She's looking to write about
digital media, internet culture, humour, vernacular creativity.
Her website is
here
Contact her
here
Adrienne Scott

Adrienne Scott is an image-based artist.
Adrienne Scott (she/her) is an artist and writer based in Toronto, Ontario. She holds a BFA from the University of Ottawa (2016) and is a recipient of the Edmund and Isobel Ryan Scholarship in photography. She has participated in exhibitions throughout Ontario, including at Idea Exchange (Cambridge, Ontario), and Karsh-Masson Gallery (Ottawa, Ontario). She has also been a collaborator on interdisciplinary projects through programs such as the 2017 Montreal Contemporary Music Lab (LMCML), and recently participated in the 2020 Roundtable Residency as a member of Emergensies collective, a 3-person collective founded to explore the connections between music and animation.
She's looking to write about
painting, animation, and any work that deals with queerness and disability (with a particular focus on mad histories).
Her website is
here
Contact her
here
Hattie Morrison

Hattie Morrison is a writer.
Hattie Morrison studies Writing at The Royal College of Art. She mostly writes about food, language, rural Wales and herself. She likes to be a party straggler. You can find her work here (https://hattiemorrison.com/) or her writing platform where she organises workshops, publications and radio shows on export, here (https://scrawl.cargo.site/)
She's looking to write about
Food, cultural exchanges, participatory art, landscape, and community building
projects.
Her website is
here
Contact her
here
Calum-Louis Adams

Calum-Louis Adams is a multidisciplinary artist.
Calum's practice is grounded in the use of observations as objects for parodic intervention. They take small details from their own encounters with sociology, philosophy, art, etc. and respond with wit and satire in whatever medium that best realises itself in. Often, this is explored through site specific intervention, research and design, that is utilised to explore what's deemed 'object(s)-of-critique', as material, as critique.
They're looking to write about
Conceptual, Post-Conceptual, Performance, and Visual Research
projects.
Their website is
here
Contact them
here
Abigail Evans

Abigail Evans is a fine artist, writer and photographer.
Abi has a degree in graphic design and is currently undertaking a MA in photography at the University of Brighton. Her approach to photography is both playful and serious, exploring themes of family, intimacy and belonging, often combining mixed media to create detail oriented fragmentary bodies of work, which are both deeply personal and hauntingly engaging. Much of her work focuses on how photographic processes can be used and combined with sensitivity to convey intricate human interactions, with recent projects exploring maternal relationships and the materiality of image making.
She's looking to write about
Fine art, Photography, Sculpture
projects.
Her website is
here
Contact her
here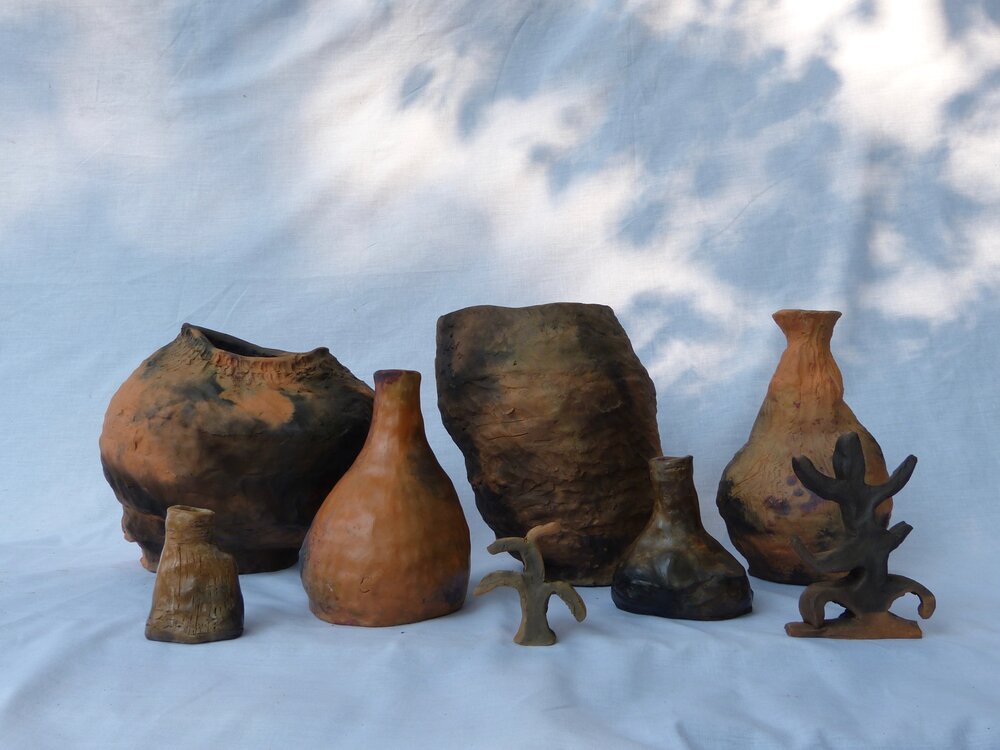 Cecily Loveys Jervoise
Cecily Loveys Jervoise is an ceramic sculptor and multidisciplinary artist.

Cecily graduated from Fine Art & Art History at Kingston in 2020. She is an environmental artist primarily working with foraged clay. She sees her work as a collaboration with nature, using only what the ground provides by gathering clay, then colouring the vessels with uncontrollable smokes from organic matter. The forms bring focus to a domestic, feminist space, continuing a cycle of gathering women.
She's looking to write about S
culpture, Nature, and Fine art
projects.
Her website is
here
Contact her
here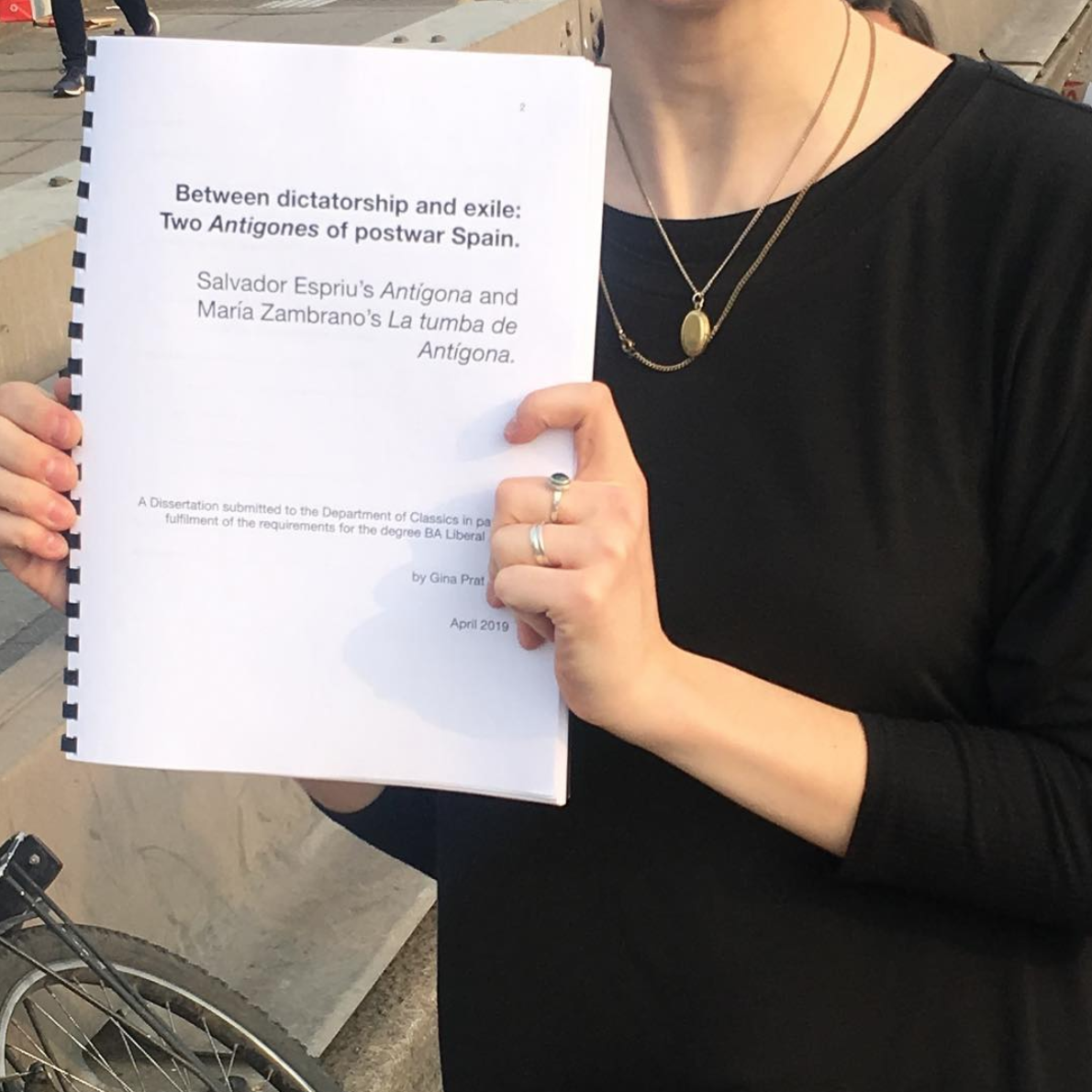 Gina Prat Lilly
Gina Prat Lilly is a writer and critical theorist.

Gina is currently on a leave of absence from MA Writing at the RCA. BA in Classical and Hellenic Studies from KCL. She's interested in combining sensuous and critical writing, radical modes of resistance in the body, queer theory. Some of her work can be found here https://synoptique.ca/wp-content/uploads/2020/04/Lilly_The-Pornographic-GIF.pdf and here https://fdbnhlllttfdistro.bigcartel.com/product/fdbnhlllttfbelonging and forthcoming publication Dead Lovers with Sticky Fingers Press.
She's looking to write about
Moving Image and Writing
projects.
Her instagram is
here
Contact her
here
Lyoubov Touinova
Lyoubov Touinova is a multidisciplinary artist.

She's an interdisciplinary trans media artist, and author of $Permanent / Heartwins diad theory. Touinova studied l'IHEAP, biennial de Paris, State Saint Please University, philosophy institute, and is a member of a Russian union of artists.
She's looking to write about
Objects, sculpture, paintings, 3D, media, videos, and music

projects.
Her details are
here
Contact her
here
Edwin Miles
Edwin Miles is a filmmaker.
Edwin's work explores the relationship between person and place, often using voice over as a means of exploring psychogeography. While this place may be signified by specific landmarks, the use of family members has also become a more explicit device to draw a relationship between place and his own memories.
He's looking to write about
Moving Image
projects.
See his work
here
Contact him
here